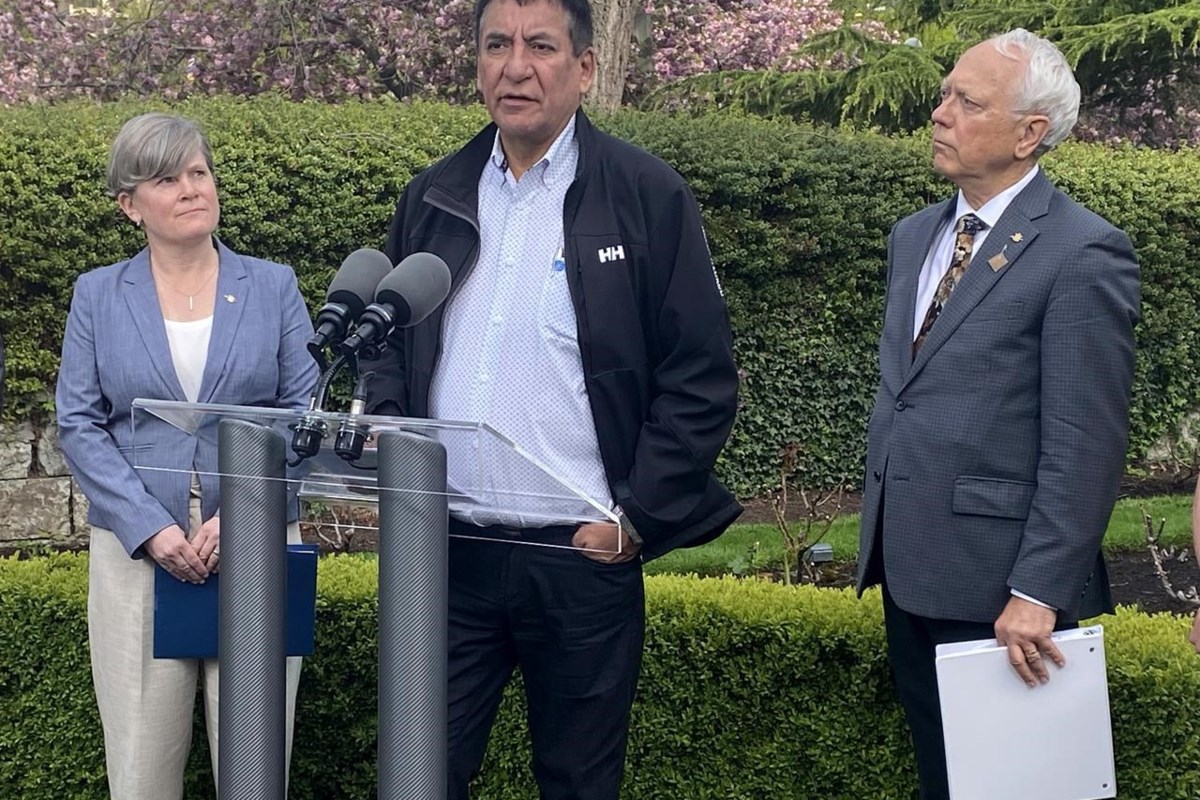 VICTORIA — The chief of a northeast British Columbia First Nation says revenue-sharing and land-management agreements reached with the province will ensure future prosperity for his people.
Chief Harley Chingee of the McLeod Lake Indian Band says the agreements will benefit today's members while providing healthy lands for future generations.
Chingee made the comments Wednesday at a news conference at the B.C. legislature flanked by three B.C. government cabinet ministers.
He says McLeod Lake will work collaboratively with the government and the area's Treaty 8 Nations, most of which have signed similar agreements with the province.
The Water, Land and Resource Stewardship Ministry says in a statement the revenue-sharing agreement will assess and manage the impacts of industrial development while assuring certainty to industries working within McLeod Lake territories.
The government statement did not provide a cost estimate of the revenue-sharing agreement, but says it includes a shared fund to help heal land through restoration activities chosen by the First Nation.
"One of our core values of McLeod Lake is making sure the footsteps we leave behind are the ones our children will be proud to walk in," Chingee said. "These agreements will benefit not only our present members but also future generations who will inherit a more prosperous nation."
This report by The Canadian Press was first published May 3, 2023.
The Canadian Press