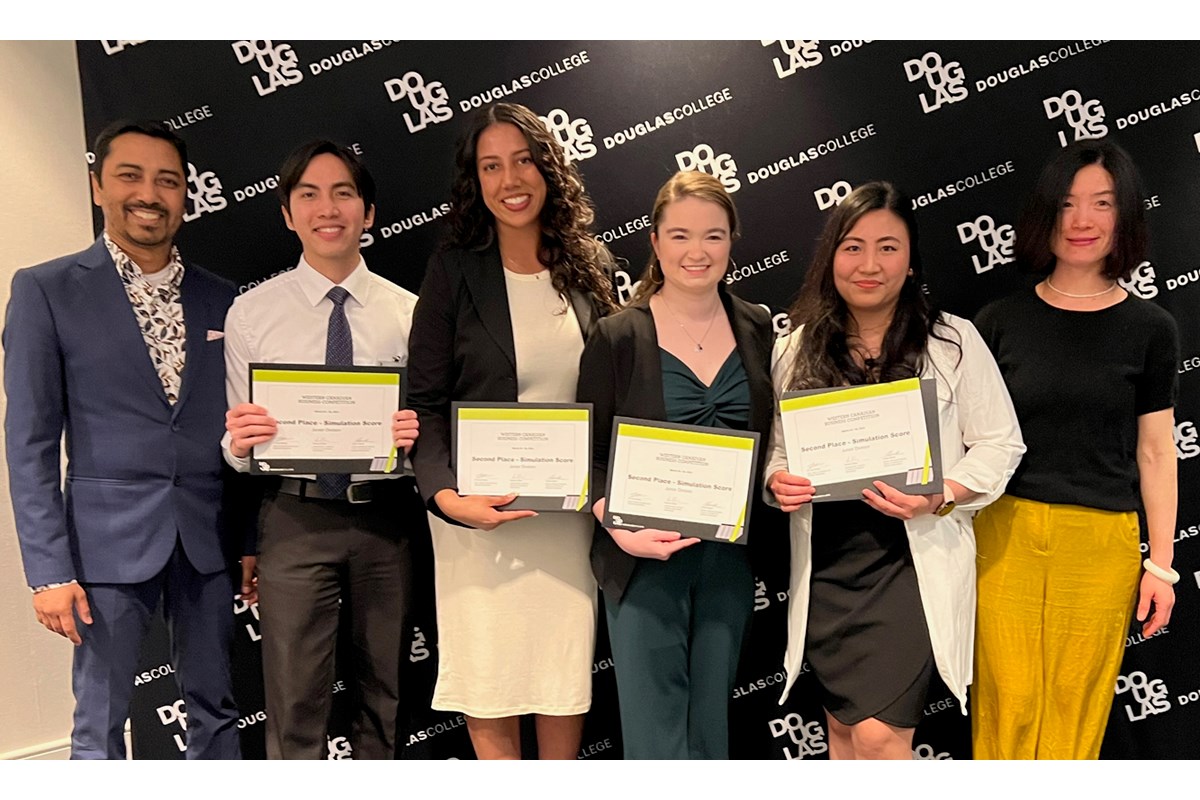 A team of four business students from the College of New Caledonia took home top honours at 2023 Western Canadian Business Competition, held at Douglas College in Vancouver last weekend.
Shannon Fairservice, Bernadeth Prestano, Joses Lee, and Neha Clair took on five teams from other B.C. post-secondary institutions in a simulated business scenario. The CNC team placed first in the strategic plan category for their hypothetical business, Bagel Inc. – a manufacturer of drones and small, wearable cameras. The team places second overall in the junior division, and received the second-highest simulation score.
"Our team faced a number of challenges before we even got to the competition, so it means even more that we did so well," Fairservice, who led the team as CEO of Bagel Inc. for the simulation. "The weekend was long and intense, but our team rallied. Throughout the competition, we were able to regroup quickly, work together, and get it done."
The competition challenges teams to apply the skills they are learning through their undergraduate business studies in a simulated business scenario. Each team member takes on a specific management role in operations, finance, marketing and human resources.
A panel of business leaders judged the teams' performances.
"We are incredibly proud of our business students who recently competed in the WCBC," said Wendy Male, CNC dean of human services, university transfer and business studies. "Their dedication, work ethic, and strategic thinking resulted in this accomplishment. I have no doubt they will continue to achieve great things in the future, and we are honored to have played a role in their education and success."